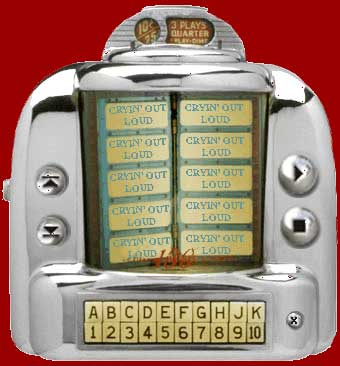 WILD CARD SELECTION
Here's just a small soundbite of a few of the songs Cryin' Out Loud include in their gigs from time to time.

Click to get a byte.
All audio files are MP3 format and are around 1 meg each.
WARNING: Files are not streamed yet so If you're using a wind-up field telephone or if you've got a steam-driven computer - you'll just have to while away the time by stroking a pussy or making a cup of cocoa.
You'll be hearing from us by the time you get back. . . .
PS: please come back again as we hope to have some tracks from COL's new album Fierce N' Dangle soon.